Unipack.Ru / top 24 packaging / 2018
26-03-2019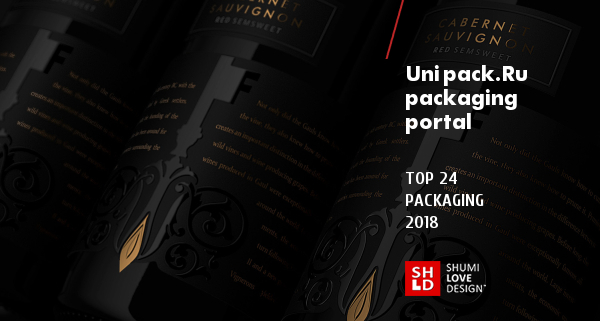 The nomination of the project "Mysterious Castle" in the category "Atmospheric Packaging" in the charts "Best Packaging 2018" from the industry portal Unipack.Ru.
Unipack.Ru is an advanced Russian Internet portal dedicated to the packaging and packaging industry in general.
This is how Vera Bokareva, a permanent marketing expert of the portal, responded about our project "The Mysterious Castle": "Good wine is not only taste, it creates a special atmosphere. It worked out with depth, elegant and sensual. Wine in such packaging promises a tempting adventure, in fact, it is the key to the mysterious world. "
All 24 packages selected as best for 2018