Triple tasting EtCetera with ShumiLoveDesign
23-01-2017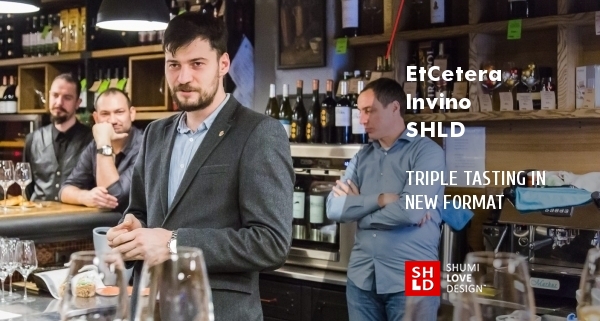 Themed wine tastings are taking hold, and this time around the night's theme were Et Cetera wines. This author winemaker is widely recognized for its high quality wines, which were awarded by numerous medals at local and international contests. And we at ShumiLoveDesign are always happy to work on packaging design for this company's products. So when the agency's creative director, Valerii Shumilov, was offered the role of co-host for the tasting of the new wines by Et Cetera, there was no hesitation about taking part.
The tasking took place in the Chisinau wine bar Invino, which is steadily becoming one of the most active places in the capital's wine scene. On Thursday, 12th of January, the place was fully packed. There were so many people willing to learn about the new wine, the family company Et Cetera, and wine label design by ShumiLoveDesign, that not everyone was able to get a ticket. Head winemaker at Et Cetera, Alexander Luchianov, chairman of Moldova's Somelier Associacion, Mihai Druta, and creative director of ShumiLoveDesign, Valerii Shumilov, took turns while telling the guests about the interesting facts of Moldova's winemaking industry, the peculiarities of different wine varieties, and the creative process behind premium class wine labels. As a result, the evening turned into an active and lively discussion, which saw a very close involvement of the audience into the whole process.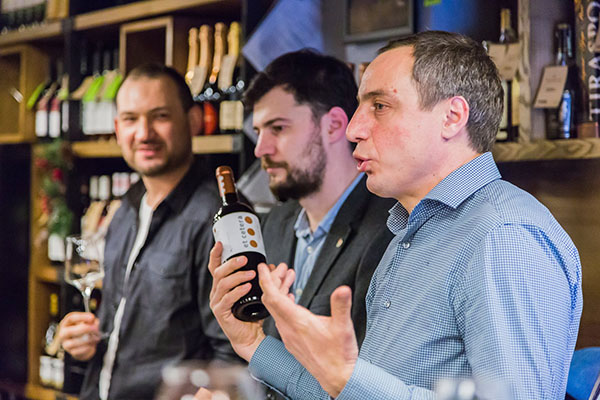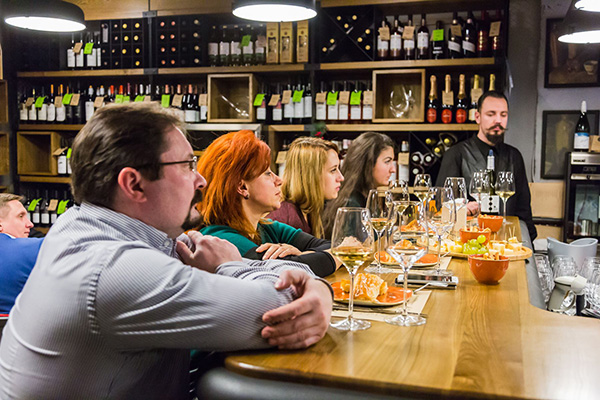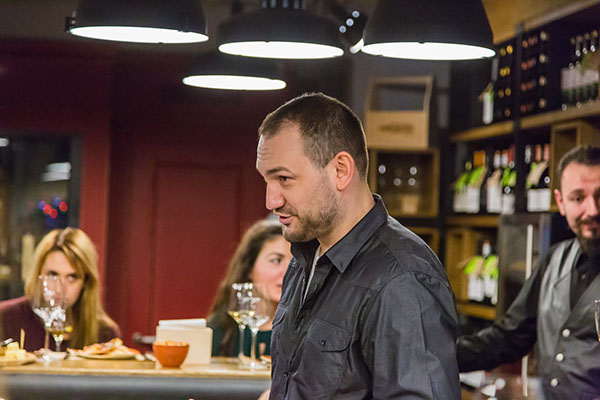 This how the night was described by the director of Invino, Nora Kondratiev: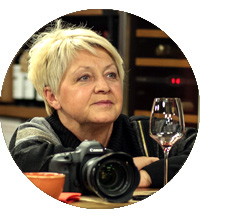 "The night turned out to be very friendly, fun and interesting. Alexander, Mihai and Valerii each shared a lot of professional details when answering the audience's questions. The guests were quite active, open and didn't hesitate to ask the hosts about various aspects of Moldova's wine industry. The event was a success, and people are already asking about the next edition"
This night was the logical succession of the "Night. Wine. Design" event format presented by the agency in November 2016. The participation of Alexander Luchianov as a professional winemaker and winemaking company owner made the event even more interesting, entertaining and informative, expanding the guests' knowledge to new horizons.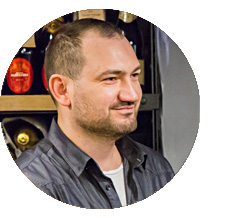 "It's safe to say that the new event format presented by the agency took hold and it's steadily evolving. It's something new, different from standard wine tastings. One of the main traits of this format in my opinion is the communication between very different people. Second important thing is that different people of different trades can discover the sphere of professional branding and learn its inner works."
Valerii Shumilov, creative director of ShumiLoveDesign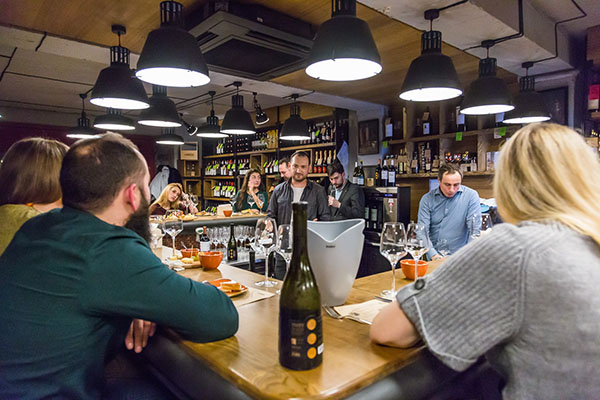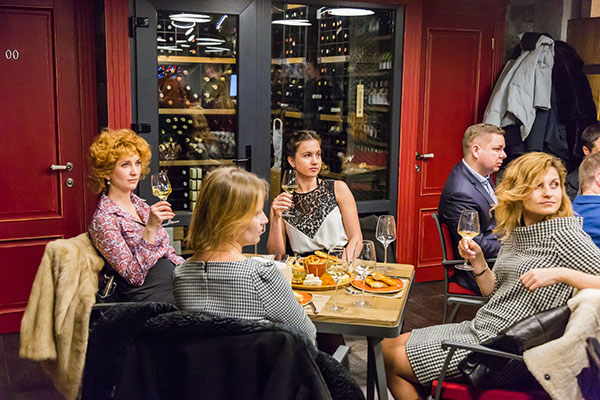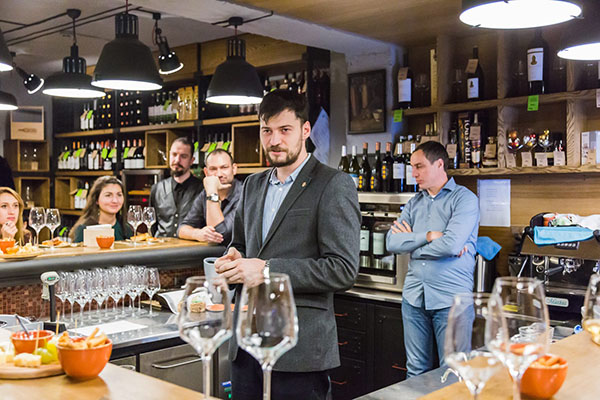 Photos from the event (courtesy of Invino)