Exclusive wine "5 Elemente"
13-09-2013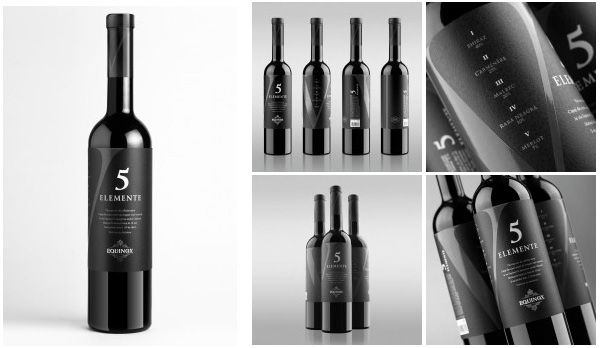 When I was approached by the winemaking company "EQUINOX" with the proposition to create a design for their wine «5 elemente» I've taken a lot of interest in the very idea of working with such a peculiar product. So I offered them the concept of "designer wine', where the agency takes the role of the partner and takes fully responsibility of creating a visual representation for the product. The result of this initiative is a unique label design concept, which fully reflects the product's character and draws attention to the bottle from the very first moment. And at the same time this concept is completely based on the designer's idea.
This product is quite unique for the Moldovan market, since it represents a blend of five wine varieties" Siraz, Merlot, Carmenere, Rara Neagra and Malbec. Usually blended wines use only two or three wine varieties, the final balance of which is a result of numerous experiments and refinements. From this point of view, this particular product looks even more unique, as it was the result of a risky production experiment, carried out by the main winemaker in "Equinox", Constantin Stratan, in very harsh conditions.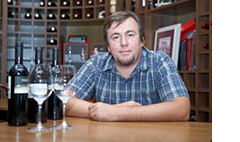 "2010 wasn't a very good year in terms of harvest", says Constantin. "While the quality of grapes was rather good, the quantity of it was too small for launching a large batch of wines common for our company. That's why I've taken the risk to blend five grape varieties in a single product"
When it comes to designing a package for an exclusive wine the technological aspect is very important. The use of quality art paper, high quality printing and post-printing techniques – it all has a very considerable weight. This is why we've chosen a European printing house for executing this particular project.
While working on this design I felt that I'm doing something unique. I've felt the urge to share it with the international design community and receive feedback, comments and opinions. The best way to do it is to enter a competition, which provides an expert opinion. That's exactly why I've decided to send this work to the competition.
The project included:
- Design creation for the "EQUINOX" trademark
- Creation of design concept
- Creation of corporate identity and advertising materials
- Organization and execution of photo-shoot
- Pre-print
- Copywriting, PR
The result is the victory in the international competition A'Design Award and Competition, Milan, Italy.

Photos from the award ceremony:

Frank Scott, the editor at DesignPRWire has conducted an interview with me on the topic of inception and creation of the Platinum award winning design for 5 Elemente:

Design for the exclusive wine "5 Elemente":

The creative process and design concepts:

Redesign for the "EQUINOX" trademark. Creation of corporate identity and advertising materials: