Et Cetera Premium at The Dieline
26-02-2017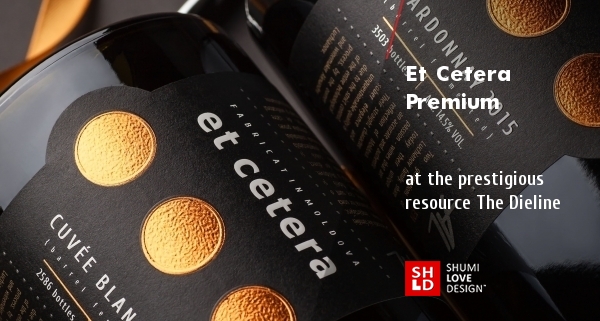 The agency's design for the author wine Et Cetera Premium continues to attract attention of experts in packaging and graphic design. This time the project was appreciated at the prestigious site The Dieline, which is devoted to novel design solutions and effective commercial product packaging.
This is what the authors at The Dieline had to say about Et Cetera Premum:
"We love how playful this label is and how it incorporates a variety of design techniques. The foiling especially adds a nice tactile quality to the product while also elevating it and adding a sense of class."
The Dieline is one of the most renown and prestigious online resources in the field of packaging, aimed at promoting the most successful, effective and original design solutions. Since 2007 the resource posts only the best examples of packaging design, and being featured at The Dieline is a desirable goal for any designer.