Gold medal for the self-adhesive wine label "Echinoctius"
07-01-2014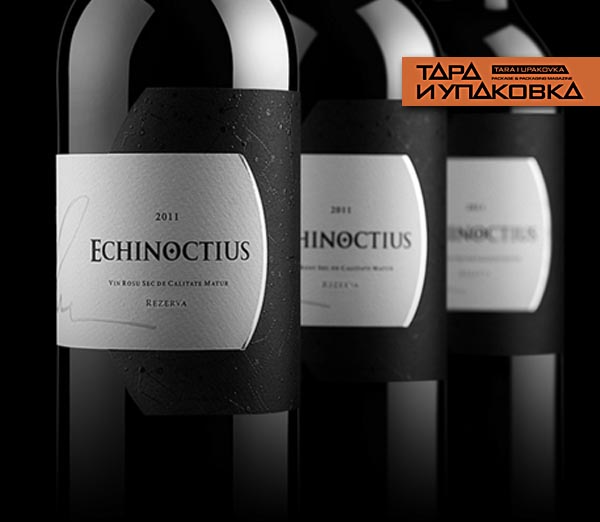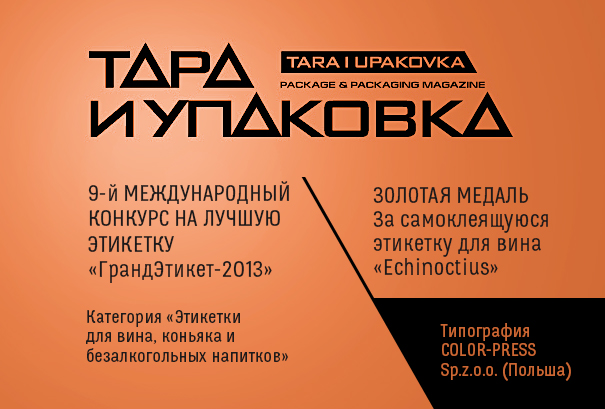 The official award ceremony for the winners of the 9th annual international label contest "GrandEtiket-2013" has taken place on the 21st of November in the Chamber of Commerce of Russian Federation.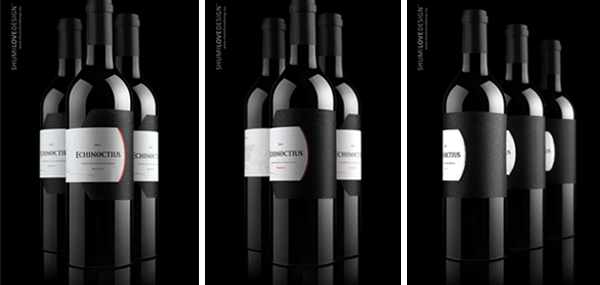 This year the "SHUMI LOVE DESIGN" agency's work - label design for the limited series of exclusive wines "ECHINOCTIUS" - was awarded with a gold medal in the "Labels for wine, brandy and alcohol-free beverages" category. The medal was awarded to the workers of the COLOR-PRESS Sp.z.o.o. (Poland) printing house, who have played a very important role in the project's execution.
The contest included 87 works from Russia, Belarus, Armenia and Poland. The jury has evaluated the design, level of printing execution, marketing, protective and consumer characteristics of each label, their informational and ecological value.
The contest's awards - gold, silver and bronze medals, award diplomas, as well as the special diplomas presented by the "Tara i upakovka" magazine were awarded by the Moscow City Duma deputy A. Krutov and the chiev editor of the "Tara i upakovka" magazine, Igor Smirennyii. All the participants of the meeting have received an illustrated catalog with the award-winning works.
THE PROTOCOL of the jury meeting for the 9th international label contest "GrandEtiket-2013"