Best packing March 2014
24-06-2014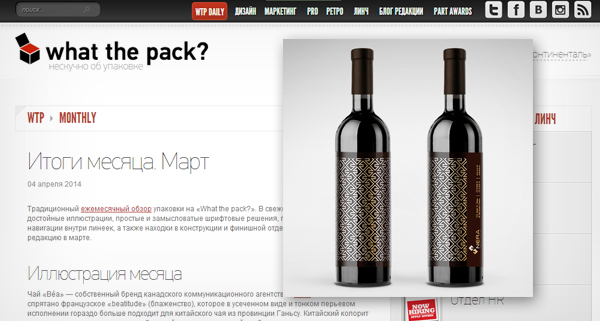 Traditional monthly review of packing at "What the pack?". The new selection features great illustrations, simple and complex font solutions, useful examples of product line navigation, as well as new ideas in construction and finishing, which have all impressed the editor staff in March.

Corporate wine serving as a detail in the elite sanitary engineering and tile show-room, why not? The key ideas "elite" and "tiles" the "Shumilovedesign" agency reflects through the golden pattern covering the entire label."
Check out the entire selection "Best packing March"