BRAINSTORM - "CRESCENDO" BRAND DEVELOPMENT
19-07-2013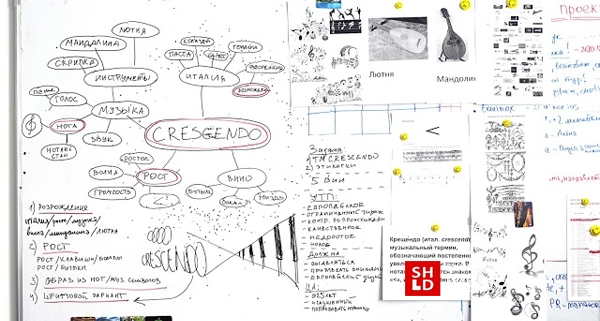 Our agency features its own way developing creative ideas and concepts with the participation of all the agency's workers. We're talking about brainstorming, the purpose of which is creating a map of associations.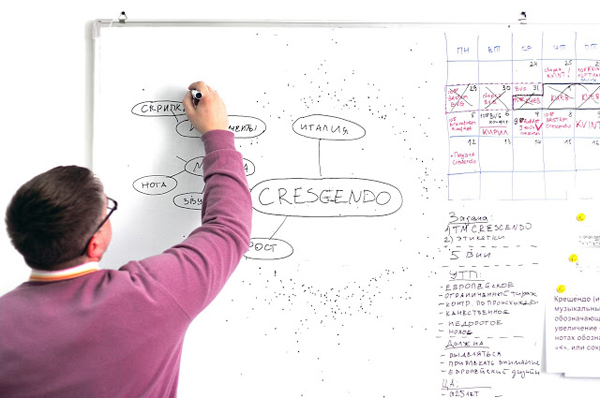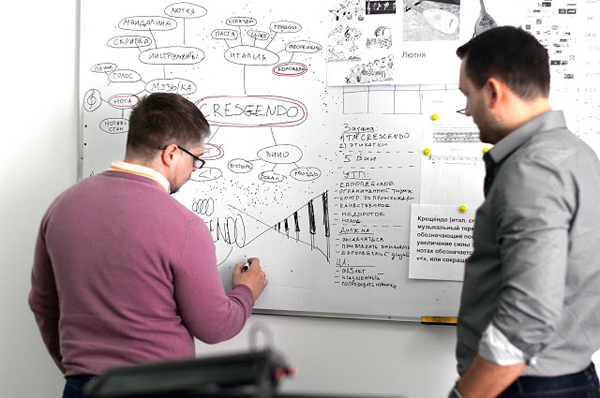 We take the trademark's name, in this particular case it's "Crescendo". This is the name of a limited series of wines, a brand, which the product will be sold through. As a result of detailed marketing research, development of product positioning, our client has come up with this name. Respectively, in order to do more than just a pretty label, to develop a brand for the product, we're creating a map of associations. What for? For developing a brand properly.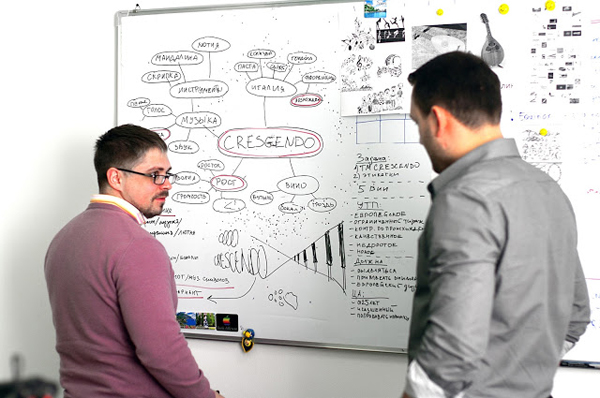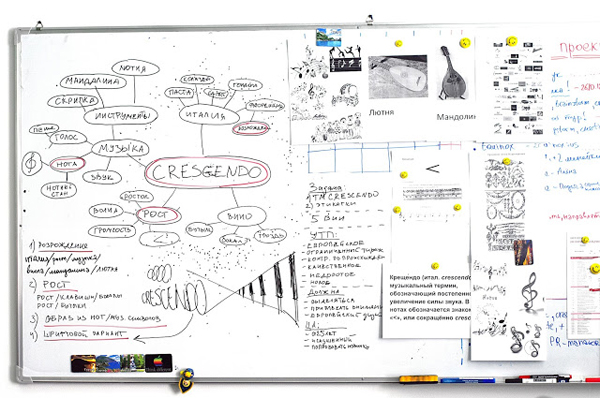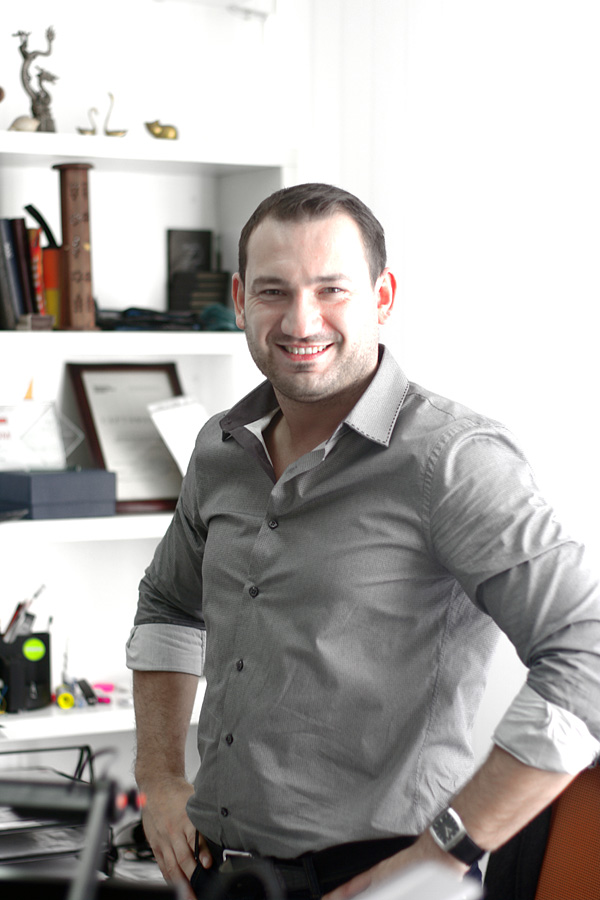 Answering the question of the main difference between design and brainstorming, the agency's creative director Valerii Shumilov said the following: "In the Russian perception the word "design" only involves the creation of something pretty and stylish. However, in its original sense, the word "design" has a different meaning, namely the aspiration to resolve the set tasks and reach certain goals. But in the main sense "design" involves the structural and functional interconnections, which turn the product into something integral, from the point of view of both the consumer and the manufacturer. That is why, to much regret, we're usually dealing with the Russian interpretation of "design" – the designer simply creates a beautiful picture and only in 1 out of 100 cases it may coincide with the task set by the client"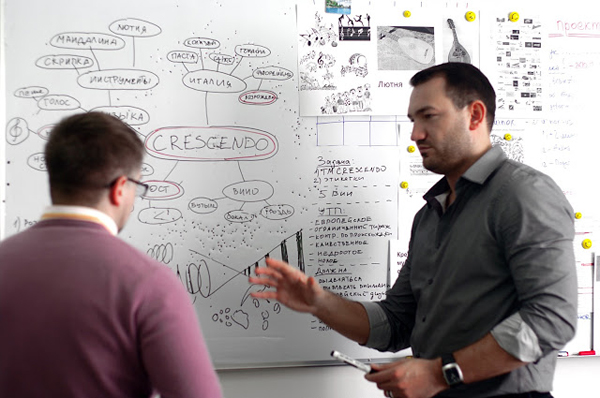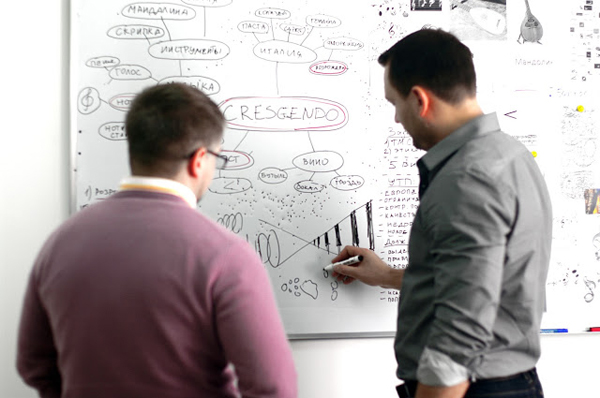 Our professional task is to reflect the unique product positioning and to create a memorable, original image.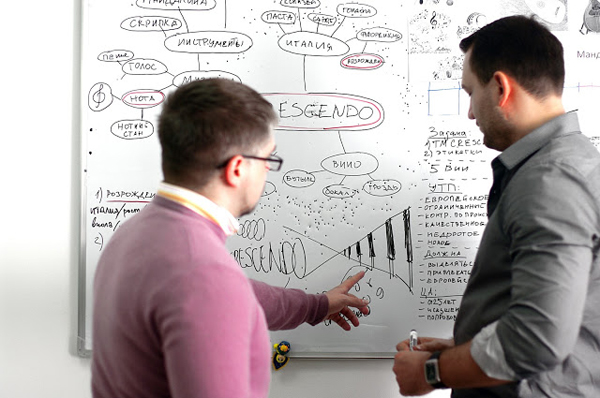 Creating the map of associations, in turn, leads to the development of original concepts, which fully reflect the positioning of the product. The initial stage is the creation of several concepts, and only after that the development of detailed design. The most successful concept is embodied in the final design.